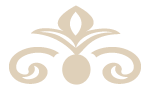 En raison de la pandémie pour un temps indéterminé, nous ne servons aucun  repas en salle à manger. Merci de votre comprehension !

the rates displayed are for rooms only.

No deposit required (unless otherwise stated)

Aucune pénalité pour changement de date ou de nom sauf si une des politiques de changement ou d'annulation est applicable. Pour un changement du nombre de personnes, il y aura une nouvelle tarification selon l'occupation. 

Sans annulation de votre part,  le montant total de la facture sera prélevé sur votre carte sans préavis.

For the tomcod ice fishing season, (December 26 to February 15), a two-week notice is needed to cancel without penalty. In any other case, full payment will be required.

If the reservation is cancelled 48 hours before the arrival date, 50% of the amount will be charged. If the reservation is cancelled within 24 hours of the arrival date, 100% of the amount will be charged.

Accepted modes of payment ~ Mastercard, Visa, debit card, and cash.

Check-in: 3 p.m. to 9 p.m

Check-out: 11 a.m.

Pets are not allowed.
Toute personne qui fume dans les chambres ou les lieux soumis à interdiction aura,

sans pré avis

, un frais de 300$  qui sera chargé au contrevenants.