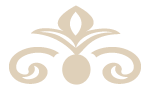 Prendre note que pour un temps indéterminé les déjeuners ne serons pas servis et ne sont pas inclus dans les tarifs des chambres  en raison de la pandémie.

Merci de votre compréhension !

 

No deposit required (unless otherwise stated)

No penalty for changing the date or one of the guest's name unless a cancellation policy applies. If you need to change the number of guests, a new rate will be applied depending on the total number of guests.

For the tomcod ice fishing season, (December 26 to February 15), a two-week notice is needed to cancel without penalty. In any other case, full payment will be required.

If the guest does not show up, the total amount of the booking will be charged.

If the reservation is cancelled 48 hours before the arrival date, 50% of the amount will be charged. If the reservation is cancelled within 24 hours of the arrival date, 100% of the amount will be charged.

Accepted modes of payment ~ Mastercard, Visa, debit card, and cash.

Check-in: 3 p.m. to 9 p.m

Check-out: 11 a.m.

Pets are not allowed.